Mission & Vision
Core Values
The core values of the students, faculty and staff of GINUE are innovation, creativity, excellence, communication, and care. These core values serve as the very foundation upon which we will attain our vision and goals.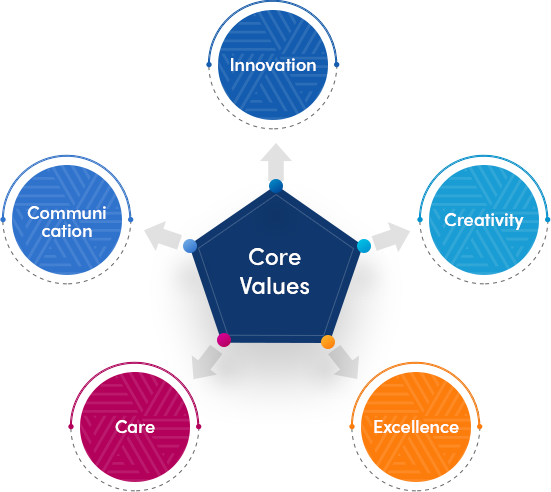 Innovation

Seek continuous development without falling into complacency

Creativity

Think and work from new perspectives

Excellence

Perform our duties in accordance with the highest standards

Care

Understand and be considerate of others

Communication

Create synergy by communicating with one another
Top 5 Strategies
The top 3 core responsibilities of a university are to provide education, conduct research, and serve the community. GINUE has set forth a vision and goals to fulfill these responsibilities, and to this end, five major strategies have been established.
01

Run programs to train creative teachers who will lead the future of education.

02

Carry out research and development projects that drive forth innovation in education and help attain the vision of education.

03

Run tailored programs that support the professional growth of the faculty members.

04

Establish and run an education community by networking with the local community members.

05

Form a global network for sustainable education development.
Vision of University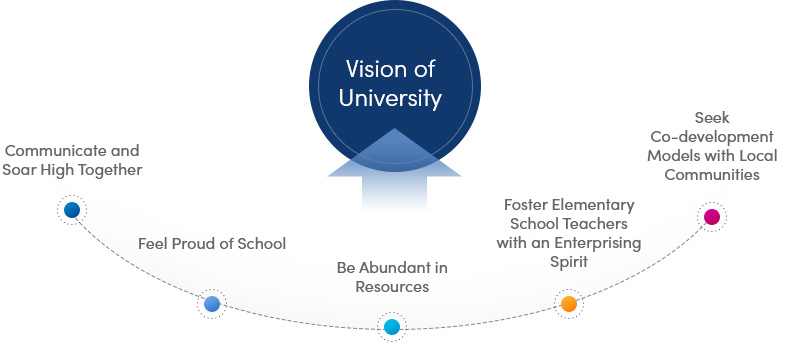 Vision of University